I joined best-selling author Daniel Pink on The Pinkcast to discuss how to take notes and capture like a pro. 
In 193 seconds, we also discussed:
Why we should offload information?
The 30-day experiment to make you a pro at notetaking
How to retrieve your notes quickly and efficiently
Watch our quick chat here: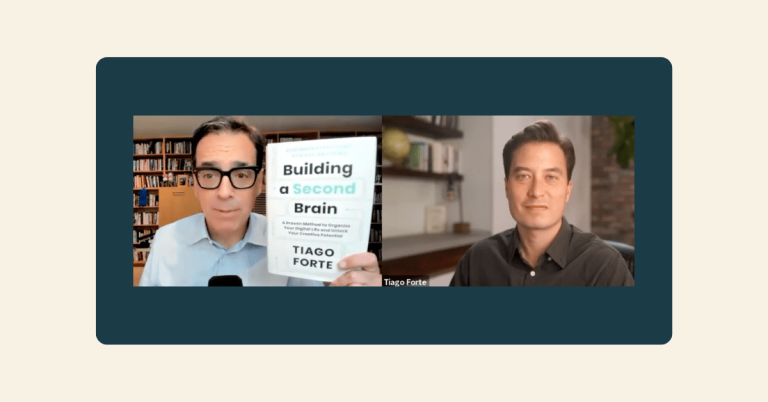 ---
Follow us for the latest updates and insights around productivity and Building a Second Brain on Twitter, Facebook, Instagram, LinkedIn, and YouTube. And if you're ready to start building your Second Brain, get the book and learn the proven method to organize your digital life and unlock your creative potential.