Transforming How the World Uses Knowledge
Our Vision – The future we want to bring into existence
Our Mission – What we are trying to accomplish in the world
To empower anyone to build a Second Brain. 
We do that by creating content on the art and science of knowledge work to help people thrive in our digital, hyper-connected world. 
And by delivering transformative educational experiences through our online course Building a Second Brain, teaching people how to create their own system of personal knowledge management, known as a "Second Brain."
We view productivity as an opportunity for profound personal growth
We teach timeless concepts and principles, while also demonstrating specific tools that anyone can use
We are inclusive and see the value in diverse approaches to productivity and knowledge management
We focus on practical effectiveness and concrete results that make a meaningful impact on people's careers and businesses
We connect with people on a human level and provide personalized service via a community of practice 
Our Work Has Been Featured In
Who is behind Forte Labs?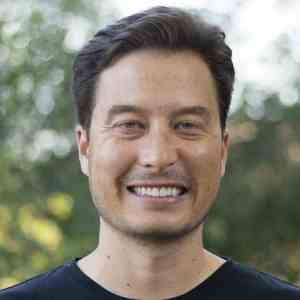 Tiago Forte
Founder of Forte Labs and Creator of Building a Second Brain
Tiago Forte is one of the world's foremost experts on productivity. He has taught more than 20,000 people worldwide through his programs and writes and speaks on how technology can help knowledge workers revolutionize their personal effectiveness.
Tiago's online course, Building a Second Brain, has produced  more than 5,000 graduates from over 70 countries. The course draws on his experience in academic disciplines such as information science, practical fields such as user experience design, and his work with top organizations and leaders in Silicon Valley. Tiago believes knowledge management is one of the most impactful skills in the world today, and his work is dedicated to making it accessible to individuals for the first time. 
In a previous life, he worked in microfinance in Latin America, served in the Peace Corps in Ukraine, and consulted for large companies on product development in San Francisco. He lives in Long Beach, California, with his wife Lauren, son Caio, and dog Ximena.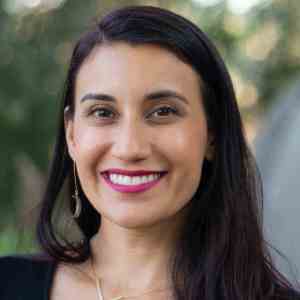 Lauren Valdez
Co-Founder of Forte Labs
Lauren leads Forte Labs' training, coaching, and consulting services, using her extensive facilitation and events experience to create immersive learning experiences designed to inspire sustainable behavior change. 
Lauren has a nonprofit background in urban planning and public health. She believes that the world of entrepreneurship and business has a lot to learn from social justice, and vice versa, and is dedicated to bridging them.
She translates Forte Labs productivity methods for nonprofits, government agencies, social justice leaders, and young people.
Monica Rysavy, Ph.D., Ed.D.
Chief Operating Officer (COO)
Monica's expertise and research efforts are centered around the topics of teaching and learning with technology, with an emphasis on technology-supported knowledge management structures that lead to personal and professional achievement.
With 20 years of experience in academia (including a wide range of titles such as first grade teacher, stationery designer, assistant professor, photographer, and director of institutional research & training), Monica is passionate about personal and team productivity and systemization.
Monica lives with her husband Peter in Wilmington, Delaware.
VICTORIA CASTRO
Operations Coordinator
Victoria strives to understand the intersections of peoples' experiences and implement creative plans to support their full potential.
She received a BA from CSU Long Beach and a MS from Azusa Pacific University.
Throughout her education, she collaborated with children, their families, and interdisciplinary teams to implement interventions to alleviate stress and promote development.
In her free time, Victoria loves anything involving food, art, her two dogs, and the outdoors. She looks forward to diving into gardening, building a website for her art, and slowly restoring her 1924 craftsman home.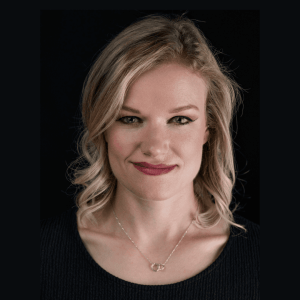 Julia Saxena
Director of Marketing
​​Julia's mission is to reach more people worldwide with our message of personal productivity and knowledge management.
In her role, Julia draws from her extensive experience as a freelance copywriter and as a project manager in several multinational organizations. She has a Lean Six Sigma Black Belt, a BBA, and an MBA degree.
Julia regularly publishes what she's learning about launching, running, and scaling online courses on her website Course Creator Lab and in her weekly newsletter.
Originally from Germany, Julia loves to travel. She has visited over 45 countries and lived and worked in 8. Currently, she spends most of her time in Toronto, Canada.
Jessica Camilleri-Shelton
Social Media Writer
With over 7 years' experience as a copywriter and content creator working with online entrepreneurs, bestselling authors and thought leaders, Jess is deeply passionate about online education, personal productivity, and self-development. 
She is a self-confessed course addict, word nerd and AI aficionado, regularly sharing her insights on AI in marketing and entrepreneurship through her YouTube and social media channels, The Limitless Jess.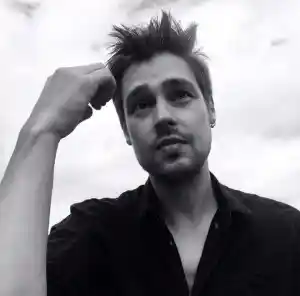 NIKOLAY OFITSEROV
Video Editor
Nikolay began his journey in a small town in Siberia, migrating to London to study sound engineering. His creativity found expression as one of the organizers of a national comedy show before moving to Berlin to earn a bachelor's degree in Fine Arts, specializing in Media Communication Design.
Along with working as a Technical Director for a television channel, Nikolay has found his niche as a freelancer in post-production, bringing his unique blend of skills to the Forte Labs team. Beyond his professional life, he is keen on philosophy, poetry, and electronic music, adding layers to his vibrant contributions.
Olesya Sergeeva
Video Editor
Olesya began her journey in Siberia, where she earned her Master's degree in English and French linguistics. Following her move to Berlin in 2013, she immersed herself in online marketing before discovering her true passion: video-making. After several years in marketing, Olesya joined a self-organized film school in Berlin, leading her to her current roles as a content freelance editor and colorist.
Her creative eye and expertise in storytelling through video have been instrumental to the Forte Labs team. A lover of personal growth, she also devotes her time to yoga, vipassana meditation, and embodiment practices.
Rebecca Spencer
Customer Service Representative
Rebecca aims to deliver exceptional customer experiences by providing prompt and comprehensive support.
She holds a BA in History from the University of Delaware and an MS in Forensic Psychology from Purdue University Global, which she completed in May 2023. Before pursuing her MS, she dedicated her time to working in the public education system, primarily assisting students with special needs and ensuring they received the necessary accommodations to thrive in the classroom. This experience allowed her to collaborate with students and their families to identify the most effective strategies for achieving success.
During her leisure time, Rebecca can often be found cherishing moments with her family in Delaware or indulging in a book from her ever-growing "to read" list.
We've Worked With the World's Leading Organizations in a Variety of Industries