As soon as cohort 12 of Building a Second Brain finished earlier this year, my team and I sat down to start designing the next cohort.
We looked at everything: 
Feedback from students 

Ideas for improvements saved in our notes

New apps and features that have been released

And our long-term plans for making this

the best course on Personal Knowledge Management in the world
Throughout that process, we had one guiding question:
How can we make a course that is impossible to fail?
So many courses make a big promise of everything you will do and achieve…as long as you perfectly complete every lesson.
I remember taking these courses. The feeling of disappointment as I slowly dropped off time after time, always blaming myself and my lack of self-discipline for my failure. I don't think I ever finished a self-paced course.
It seemed to work for everyone else, but why not me? Why couldn't I be one of the glowing testimonials I saw on the sales page?
When I created Building a Second Brain, I was determined to create an experience that left people feeling empowered, not guilty.
I decided to deliver the course live via Zoom. Instead of assigning lectures for students to somehow find time to watch on their own, I led them through lessons live.
When the group got too big for me to work directly with every student, I hired Alumni Mentors to coach students through their process.
This approach is probably not as efficient or scalable, but it is radically more effective at delivering the promises we've made.
We've just released the full list of improvements we're making in cohort 13, which I'll explain in more detail below. Every single one of these changes is laser-focused on one target: Making you win.
Enrollment for Building a Second Brain 13 is now open until October 27, 2021. Visit our website below for the full details and to join:
1. New Interactive, Studio-Quality Live Sessions
The design and construction of our home studio was 6 months in the making and is now finally complete. 
What was once a shabby garage is now a world-class live recording studio with ultra-high-definition video and broadcast quality audio that will completely change how you experience our live Zoom sessions. 
We invested in creating a "classroom that can teach the entire world" because we noticed what a huge difference production values make to the student learning experience. 
Better lighting, sound, image quality, framing, and backgrounds make it easier for you to pay attention and help me, as an instructor, connect with more of you in our interactive coaching sessions.
2. Improved Accessibility and Recordings
We want Building a Second Brain to be an inclusive environment that makes it easy for people of all abilities and backgrounds to participate in and benefit from. 
That's why we're adding live captions to our Zoom sessions. Our transcripts and recordings are also now compliant with Section 508 of the Americans with Disabilities Act. That means they're easier to read and navigate for the widest possible range of people.
3. Revamped Alumni Mentor Program
The Alumni Mentors continue to be the backbone of Building a Second Brain. They deliver personalized support to help you implement your Second Brain using a wide variety of notetaking apps and other tools. 
For this cohort, we selected 10 Senior Mentors, all with previous mentoring experience, to guide you.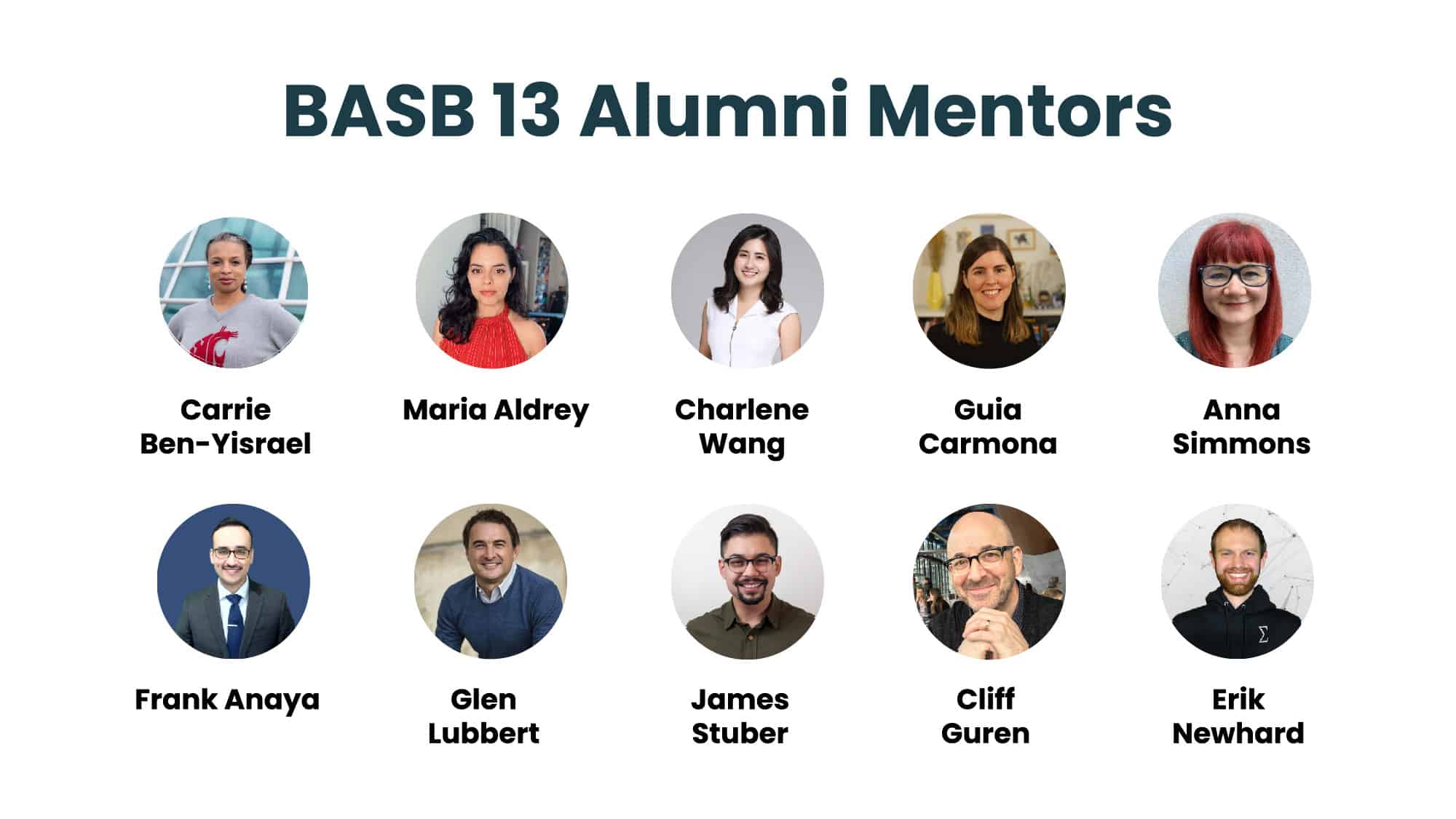 In the Mentor sessions, you'll deepen your understanding of the techniques and principles of personal knowledge management, get your questions answered, and get to know a small group of peers more personally. 
The mentor sessions are spread over 7 days of the week and across different time zones, so there will always be an opportunity for you to attend, no matter your schedule. 
For the first time, we'll also make the full recordings (plus transcripts) of the Mentor Sessions available to all students – one of our most requested features. So, if you can't attend live, you'll easily be able to catch up. 
4. Redesigned Community Experience 
The community is at the heart of Building a Second Brain. Every cohort, we're improving the structure of our discussion forum on Circle to further help you self-organize and find relevant information faster. 
From now on, each major notetaking tool (such as Evernote, Notion, and Roam) will have its own evergreen space in Circle, dedicated to discussions around that tool. 
Each of these spaces will be moderated by 2-4 alumni moderators who specialize in that platform and use it day to day. They'll help answer questions and curate the best tips, techniques, and demos each week. 
5. Limiting Lifetime Access to Future Cohorts
One of the biggest changes we're making is limiting lifetime access to future live cohorts to the Premium and Executive Editions only. 
Instead of continuing to raise prices, we've decided to limit the size of the group for both this cohort and future ones. The Essential Edition will continue to have lifetime access to both future updates to the pre-recorded curriculum and future iterations of the ever-growing alumni Circle community. 
If you're joining the Essential Edition, you always have the option to upgrade to the Premium Edition later (but it will be more affordable to purchase Premium upfront).
6. More Engaging, Newly Redesigned Live Exercises 
As our cohort size grows, we face the challenge of keeping so many students active and engaged in our live Zoom sessions. 
Over the last couple months, we've worked closely with a master facilitator (and virtual theatre program director) to develop a new set of intentional exercises to help you put the BASB principles into practice right then and there, along with a new corresponding workbook.
These new exercises will make it as easy as possible for you to take action, bringing a bit of playfulness into the normally serious topic of Personal Knowledge Management. 
7. More Opportunities for Personalization And a Better Onboarding Experience 
There's not a one-size-fits-all approach to creating a transformational learning experience. We want to give you the opportunity to customize your journey as much as possible for your needs. 
This starts with guiding you in how to customize the communication you want to receive during the course (such as notifications and reminders). We've created a new guide to show you how to configure your email and Circle notifications so you don't miss anything.
We've also redesigned your onboarding experience. Before the first live session, you'll have a dedicated Welcome Week to give you time to prepare for the program. You'll get guidance and a concrete checklist on how to be successful in Building a Second Brain and make the most of this learning opportunity.  
8. Updated Second Brain Snapshot
The Second Brain Snapshot evaluates your progress and identifies areas for improvement, measuring your Personal Knowledge Management skills along 12 dimensions. 
You'll receive this Snapshot at the beginning and the end of the program to compare how you've improved over the 5 weeks of the course.
This cohort, we're adding reflection questions to the Snapshot to help your future self recall the changes you've made.
9. New Case Study
Every cohort, we create a brand new case study on how I use my Second Brain to tackle a major project. 
This time, I'll be taking you behind the scenes of one of the largest, most complex projects I've ever undertaken: the writing of my upcoming book. 
I'll show you how I used my notes to manage every aspect of that endeavor, from drafting the proposal, to winning the publishing deal, to writing the manuscript, to moving forward the many moving pieces of the launch and promotion.
---
Follow us for the latest updates and insights around productivity and Building a Second Brain on Twitter, Facebook, Instagram, LinkedIn, and YouTube. And if you're ready to start building your Second Brain, get the book and learn the proven method to organize your digital life and unlock your creative potential.